VO2 Max Testing
Take your fitness to the next level with VO2 max testing at Livingston HealthCare.
---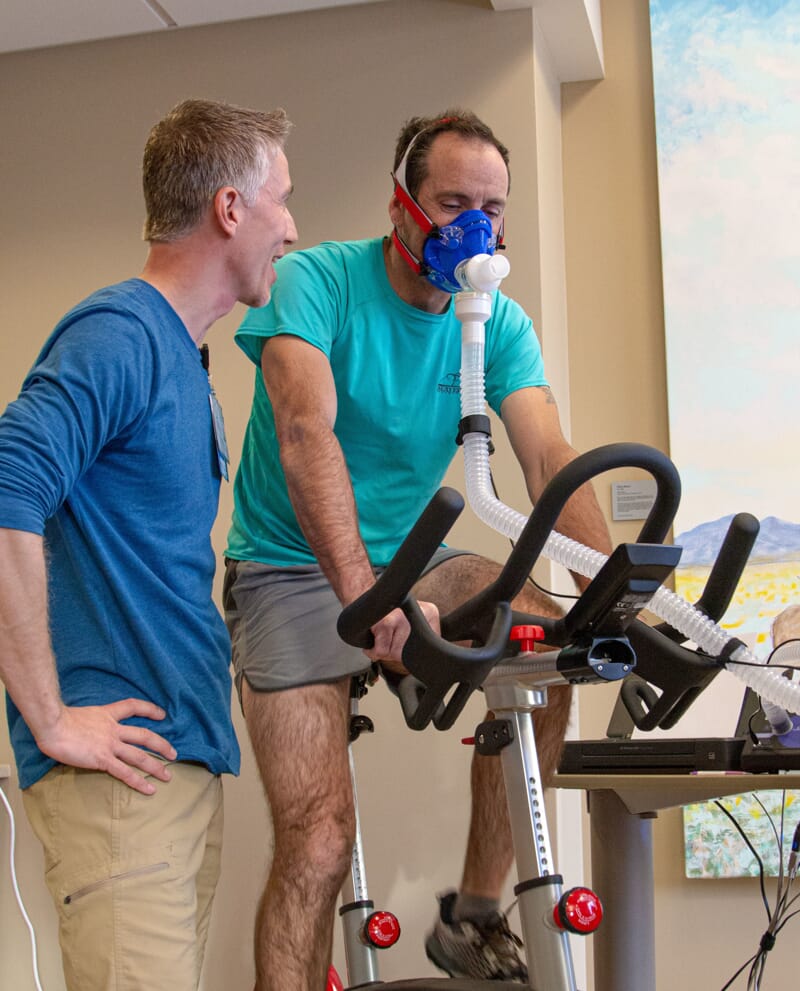 Livingston HealthCare now offers VO2 max testing. This is a simple and accurate fitness test based on oxygen consumption. The data gained through testing can be used as the foundation for customized exercise programs that truly meet your individual needs.
With a VO2 max test, you can better understand what heart rate, intensity and duration of exercise will best help you reach your specific goals, such as fat burning, endurance training or cardio conditioning.
The cost of a VO2 max test is $65. This is not covered by insurance.
Optimizing your training today—call us at 406.222.7231 for more information.