LHC's Home Health and Hospice Team Ranked Among Top 25 Percent Nationwide
Livingston HealthCare's (LHC's) Home Health and Hospice team has been ranked among the top 25 percent of home health programs nationwide, according to patient satisfaction survey results gathered by Fazzi Associates.
To recognize Home Health and Hospice Care's success, Fazzi Associates presented the team with a 2016 Patient Satisfaction Award of Distinction. The honor was based on the results of feedback from a Home Health Consumer Assessment of Healthcare Providers and Systems (HHCAHPS) survey, measuring patients' "overall satisfaction" and "likelihood of recommending" LHC's Home Health and Hospice care. The HHCAHPS survey is designed to gauge the experiences of patients receiving care from Medicare-certified home health agencies.
"It's really due to this amazing team," says LHC's Home Health and Hospice Interim Manager Alex Laughlin, RN, of the honor. "They build good personal relationships with their patients." Between July 2016 and July 2017, the team collectively made 6,550 visits to a total of 334 patients in locations ranging as far away as Cooke City.
LHC's Home Health and Hospice team is composed of registered nurses, licensed practical nurses, home health aides, physical therapists, occupational therapists, speech therapists, and medical social workers. This team visits homebound patients who have been recently discharged from the hospital for doctor-prescribed treatments that may include: ongoing therapy, wound care, fall prevention, cardiopulmonary assessments, chronic disease education, and catheter management.
Fazzi Associates is a national organization aimed at improving quality, profitability and patient satisfaction in home health and hospice care agencies.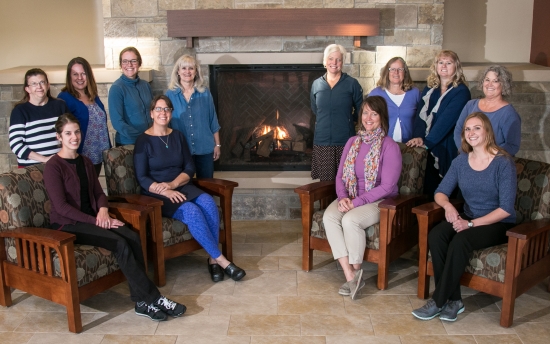 Photo caption: Livingston HealthCare's Home Health and Hospice team.