Event Details
Strong People, Strong Bones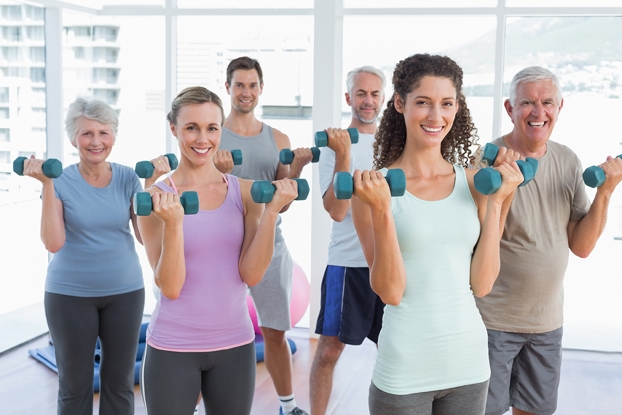 About This Event
Details:
Livingston HealthCare will be offering Strong People, Strong Bones strength training program at Livingston HealthCare. The program is appropriate for both sedentary and very active adults.
The total cost for the class will be $15 per month. Weights will be provided. Classes will be held every Tuesday from 3-4 PM and Friday from 2:30-3:30 PM, classes are ongoing. A short orientation is required for new participants and can be scheduled by calling 823.6459.
The Strong People Program was developed by Miriam Nelson, PhD, an associate professor of nutrition science at Tufts University. The Strong People program is based upon years of research on how strength training and proper nutrition improve the health of people of all ages. Research has shown strength training benefits to include arthritis relief, restoration of balance and reduction of falls, strengthening of bone, proper weight maintenance, improved glucose control, healthy state of mind, sleep improvement, and healthier heart tissue.
Research has been shown strength training benefits to be:
Arthritis relief
Restoration of balance and reduction of falls
Strengthening of bone
Proper weight maintenance
Improved glucose control
Healthy state of mind
Sleep improvement
Healthy heart tissue
For more information about the class, please contact Berit Hansen (823.6459) or Jessie Wilcox at Livingston HealthCare (823.6604).
Contact Information:
Jessie Wilcox, 406.823.6604
Registration
Registration Instructions:

No registration required