MAKE A GIFT THAT GENERATES INCOME DURING YOUR LIFETIME
GIVE THROUGH A CHARITABLE GIFT ANNUITY
(GIFT RANGE $10,000 TO $100,000)
With a Charitable Gift Annuity, you make a gift now to Livingston HealthCare Foundation and enjoy fixed annuity payments during your lifetime. There are details to be considered, so please consult with your own attorney and/or tax advisor before you decide what method of giving is right for your situation.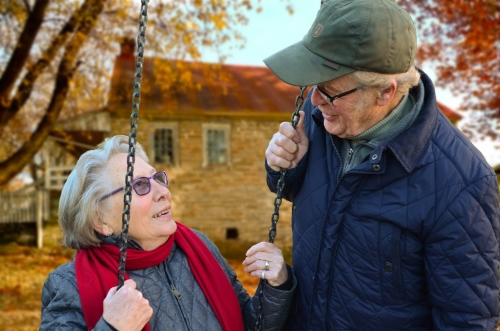 Barbara is retired and living off her retirement assets and investment income. She wants to make a gift to Livingston HealthCare Foundation but does not want to reduce her current income. She has a certificate of deposit (CD). Barbara funds a gift annuity through Livingston HealthCare Foundation with the proceeds from her CD that will be maturing soon. She receives fixed annuity payments for life and Livingston HealthCare receives the remainder at the end of life. Barbara helps herself earn income while donating to Livingston HealthCare Foundation.
A charitable gift annuity allows you to receive:
A significant income-tax charitable deduction in the year of your gift
An annuity rate which could be competitive with the rate of many fixed income investments
Capital-gains savings when appreciated assets are contributed to the fund annuity
Payments that are partially tax-free (in most instances)
The choice of immediate or deferred payments (such as upon your retirement)
Can be eligible for the Montana Endowment Tax Credit
Please note, under government rules, a contribution for a gift annuity is irrevocable and the principal you contribute cannot be returned. Common assets given through charitable gift annuities are cash, securities and mutual funds with a value of at least $10,000 and payments can begin at age 60 or later.
---
For More Information
For more information on supporting Livingston Healthcare Foundation through a planned gift, please contact Jessie Wilcox at 406.823.6256 or by email at jessica.wilcox@LivingstonHealthCare.org. Livingston Healthcare Foundation is a fully qualified 501(c)3 charitable organization under IRS regulations. Your investment is tax-deductible to the fullest extent provided by law.